Here are some of the cool things I have found and use for cooking and in the kitchen for storage. Links to purchase these are part of the title for each section (with a few links embedded in text).
Oh yeah I LOVE this grill (a gift from my brother). We don't just use it for camping but it has replaced the monster I used to have at the house as well. I found a canvas duffle bag that it fits really nicely in for transport and also will hold a couple of the small propane canisters. Update: I now use this grill at home and have found a smaller version I will be getting to use in the trailer IF I replace it.
On the grill I now use this full time. I cut it down to fit right on top of the grills and I'm not going back to cleaning grill grates - EVER! :-) This was a gift from my Mom last year and I love it. You get grill marks and everything, just not the clean up issue. This simply goes in the sink to be washed off and use again! I also saw a great trick somewhere on lining the lid of the grill with foil so that the spatter doesn't all stay in the grill lid. Duh! :)
I used these for 2 years of hard BBQing and while it was great, a good brush and diswasher for the grill grates works just fine too.
Sink Cover
Counter space is at a premium so I found a "just the right size" plastic cutting board that rides on the sink and gives more counter space and keeps the dirty dishes hidden (bonus). I am so very happy that they put a real marine style stove with cover in this trailer! Now mind you my cubby behind the sink does not look like this anymore! LOL
I also HATED the faucet and handles on this sink. The faucet barely reached far enough over the sink and often ran on to the counter if it wasn't positioned just right. The stupid handles every time they were bumped turned on (and that was constant every time I tried to get something from behind the sink out). The faucet also didn't allow for easy access to the stuff behind it. So off to Ace Hardware and a "regular" faucet and handles! What a dream and cheap too!
Shout out to all you RV builders - especially in small kitchen areas like this - a marine sink/stove combo with one flat cover (they use them a LOT in European RVs) is really the ticket here! Like this baby. That said the stove I got was definitely better than the open burner ones most RVs have!
Paper Plate Dispenser and Holders
When we dry camp I fully support using paper plates. That said I hate having them spill when I'm putting food on them as so a set of Miles Kimball Paper Plate Holders was the ticket and they don't take up much space. I thought one of the Pop-A-Plate dispensers was the ticket but where to put it. It rides in the upper cabinet on the ceiling - of course attached with Command Strips! The boxes holding my other items were found at Big Lots. Note: This too has been removed (actually with the heat it fell off). Honestly, a package of paper plates doesn't take up that much room so just put them in the bottom cabinets. I may expand my space in this cabinet now with an additional shelf.
I am not a coffee drinker but I have travel buddies (my Mom) that are and I didn't want to haul a coffee pot or coffee maker that took a bunch of space. This is perfect and a 4 cup drip filter fits it. Used on a thermal cup it works great! It fold flat and tucks away nicely and I've heard it does just fine for the coffee making!
Note: While this worked for 3 seasons for me, I was always irritated that filters didn't fit well in it and I had to stand there and slowly pour the water over the grounds. So it has been replaced with a french press.
I LOVE this kettle! With the propane stove you can heat water super fast and yes you have to watch the water but who cares! Again, folds down pretty flat and tucks away. Highly recommend and I use it every day I am in the trailer!
I will admit I found one of these at World Market 2 years ago and used it in my home kitchen. I love the variety of spices and it is the best way I could think of to have that variety in a very small space. It also has just salt and pepper in it so no extras there either. When they are empty you can always refill and put a paper dot on the top if you don't use the same spice in the container. I do put the whole thing in a zipper bag so to keep everything in place if it happens to pop open.
God bless those hikers! They know how to get small light things for their packs. I wanted a set of nesting pots but not ones with long sticking out handles. Now I do have to admit I've added one bigger regular pot with solid lid to the mix for popping popcorn just in case the light weight one doesn't work. We shall see. But I love that these all nest and that they ride in their own mesh bag (which I almost threw out) to keep things in place in the cupboard. I don't cook big elaborate dinners so I don't need a bunch of pots and pans taking up valuable space. Note: I have since passed this set off to a backpacking friend and have replaced it with the set below.
This is my new improved set of cooking pans. More heavy duty and with bigger capacity. Recommended by some other RV folks whose blogs I read. They don't take up that much more space than the ones above although definitely heavier not a big deal and since I was also bringing along an added pan for popcorn making with the set above, this also got rid of that need. Expensive but they will last forever!
Note: While these work great, I have to admit I don't use all of them enough to justify the space so I'm going to do some more replacing of these and use them in the house instead. I really only need one single teeny fry pan and one 2 qt pot (thinking maybe that square copper pan they advertise on TV) for everything else that I possibly eat (including popcorn).
One of the very first things I ordered when I got my trailer. Perfect and with a few nested measuring spoons and cups are perfect! On a side note they don't stay nested this pretty when tossed into the cabinet but they don't spew all over either.
Don't want to have to secure down pot lids or also carry lids for food storage containers. These will fit the bill! Although I use mine in my house all the time I'm not sure how much I'll use them in the trailer. The 2 lids for the pans are already in the bag - haha, and not sure how much "food storage" will be hard-sided (read: takes up too much fridge space so will probably use more zipper bags than anything). Still, wish I'd had these with my motorhome so I didn't have to listen to all the lids rattling in the cupboard.
Another recommendation off RV blogs and it works really nicely. I found a nice spot on the inside of my bottom cabinet (I just didn't have space any place on a wall where I wanted to deal with it or see the clutter).
Note: After a few trips this went by the wayside. It was kind of in the way for getting other things in and out of the cabinet so what I ended up doing was putting a tension rod above the sink and I put the paper towel roll on that along with hangers for anything else we need. Works much better.
Adore this item as I hate being stuck by sharp knives that area standing up or breaking off points. This is slim and fit perfect on the inside of my cupboard door for easy access. Of course it is hung up there with Command Strips!
I have one of these in my house and actually to tell the truth it is a bit smaller so that one went in the trailer and the this one is in the house (although I took the rubber lid holders out to use with the one in the trailer). I like having the option to put on chili or soup or cook up Lil Smokies and BBQ sauce or even meatballs. Especially nice when doing potlucks and doesn't make a ton. Oh and my other favorite crockpot recipe to share is Chicken Enchilada Dip (this recipe is for a full size crockpot but still)
Yes I'm one of "those" people. I have always had a toaster oven both at home and in my RVs. I use the one at home a LOT and since the new trailer doesn't have an oven (not that I ever used the ones in my other RVs) it was a requirement. I love toast and I can tell you that if you want to be the most popular camping guest ever - get some of the frozen Rhodes Cinnamon Rolls and bake up a few some morning! HEAVEN (if not for the waistline)! The old one that had ridden in every one of my RVs was making noise and heating up the cord so off I went in search of one that would fit in the cubby behind the sink/stove. Not an easy task by the way. A total shock for me was finding this at our local Bed Bath and Beyond and for less than $30! Downside is that any of my toaster oven bakeware I had really didn't fit which wasn't a big deal, the one flat pan that comes with and an order of the next item below fixed that!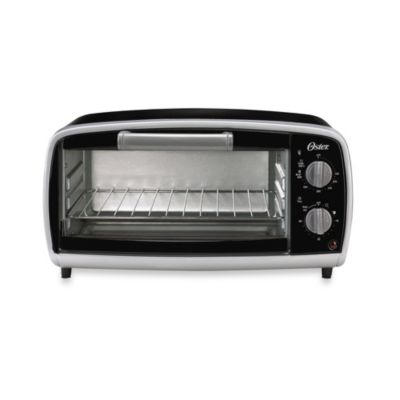 I had been looking for pieces that would fit the toaster oven for quite some time and am glad I waited for the new oven to buy them. Yes, I splurged and got the set and the only piece the won't fit is the muffin tin (which I don't use anyway). Bonus - NO RATTLES so I stuff these and the metal pan in the oven and everything stays put! I also am in love with the collapsing measuring cups which also landed in the trailer! Note - still loving these and I actually cut up the big muffin cups into 2 muffin sections as rarely do I have a need to bake more than 2 servings. Works fabulous!
Sometimes a girl may want to bake you know (even if it is in a toaster oven)! Or maybe just mix things better than with a spoon so I do have this in my utensil stash! Works really nicely too and takes no power!
Truth! Now closing out season 3 of camping and have yet to use this! Oh well doesn't take up much space.
Cupboard Storage Situations
I have also redone the containers in my upper cupboard and replaced them with taller and better divided baskets found on clearance at Hobby Lobby. The two of them fit perfect up in the cupboard and the other boxes have been reused in the house.
I do also still use and love my homemade "drawers" in the bottom cupboards. They are a back saver to be sure!